Craig Erickson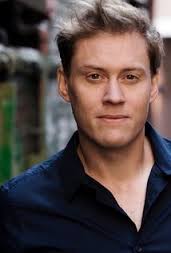 Craig Erickson
is a Canadian actor who portrayed 
Howard Collins
on
Bates Motel
.
Biography
Career
His acting career began with roles in the series Walker, Texas Ranger (1992-2001), Gene Roddenberry's Earth: Final Conflict (1997-2002) and Stargate SG-1 (1997-2006). He also was featured in the miniseries James A. Michener's Texas (1994). Erickson started in the industry by acting in films like the Dennis Quaid drama Flesh and Bone (1993).
Several more television roles followed in the nineties and the early 2000s, including stints on Sons of Thunder (1998-99), The Dead Zone (2001-07) and Just Cause (ION Television Network, 2002-03). He also had roles in film during these years, including roles in the crime drama Boys Don't Cry (1999) with Hilary Swank and the action picture American Outlaws (2001) with Colin Farrell.
Recently, he tackled roles on Supernatural (2005-) and Mr. Young (Disney XD, 2011-12). He also was featured in the TV movie Zolar (WB, 2003-04). He also appeared in the Dennis Quaid action flick The Alamo (2004). Erickson also contributed music to the romantic comedy Enough Said (2013) with Julia Louis-Dreyfus. Most recently, Erickson acted on Backstrom (Fox, 2014-15).
Community content is available under
CC-BY-SA
unless otherwise noted.